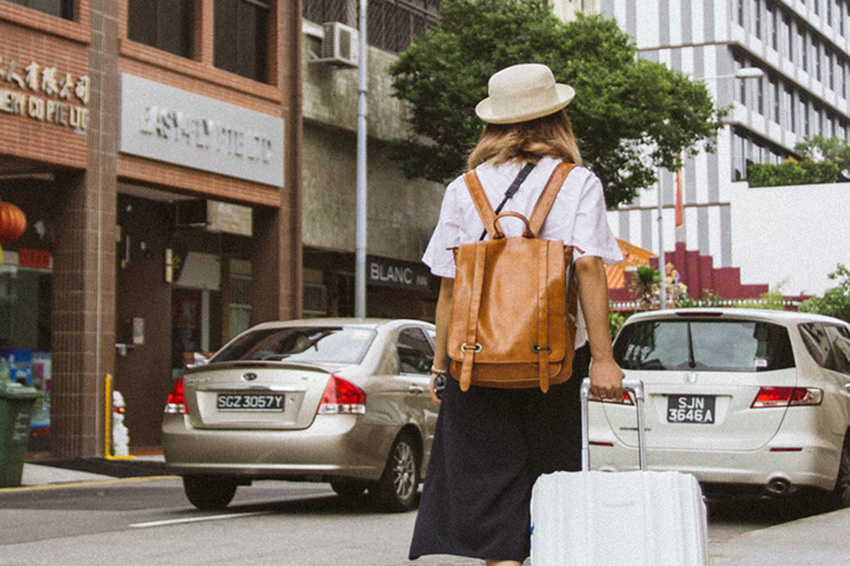 TRAVELING CARRY-ON ONLY WILL CHANGE YOUR LIFE.
Why?
1. You don't have to wait in the unbearably long, sluggish check-in lines at the airport, or at the baggage carousel after your flight.
2. You save a ton of money over time on hefty checked bag fees.
3. If you don't check a bag, there's no chance that the airline will lose it. If you're from the U.S. like me, you're probably used to the "customer is always right" mentality, but the harsh reality is some airlines simply don't give a 💩 about your lost luggage or the fact that you're alone with nothing in a new unfamiliar land (and that's where solid travel insurance and the Chase Sapphire Preferred card come in to save the day).
4. You simply don't need as much as you think you do. All of that stuff will start to feel like a burden, and you will quite literally feel weighed down by it.
It's much easier to say YES to opportunities for unexpected adventures when you don't have a ton of stuff that needs to be lugged around with you.
So, you get it… traveling carry-on only is the way to go… but how?
Here are my travel ninja hacks for how to fit your entire life into one teensy bag.
<<< CTA FOR DIGITAL NOMAD STARTER PACK >>>
---
It all starts with the travel gear…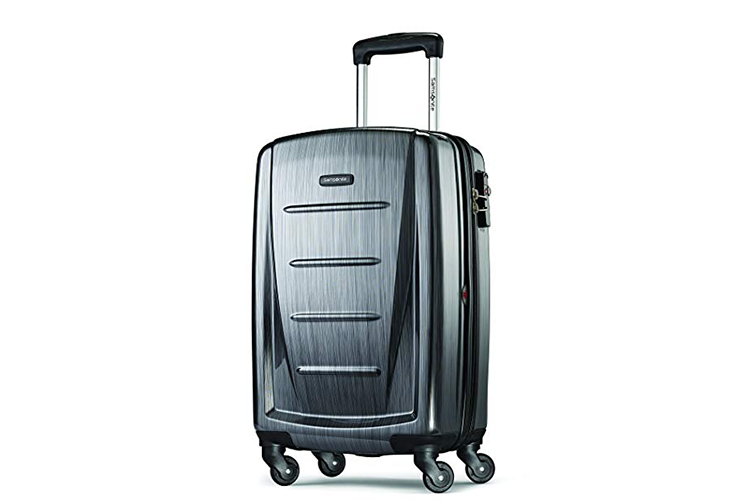 1. Choose a bag that weighs as little as possible
Now you don't want to go and buy a crap bag just because it's light as a feather, but you do want to take weight into consideration when purchasing your carry-on bag.
If you're flying on a budget airline, odds are the carry-on weight allowance is pretty tiny, so you want to save as many of those precious pounds as possible for your actual belongings.
Also, make sure that the bag you select is well within the dimension limits for most airlines. More on this later, but if you're bag meets the size requirements without question, you can typically push the weight limits without getting called out.
My carry-on bag of choice is the Samonsite Winfield 2 Hardside Spinner, 20".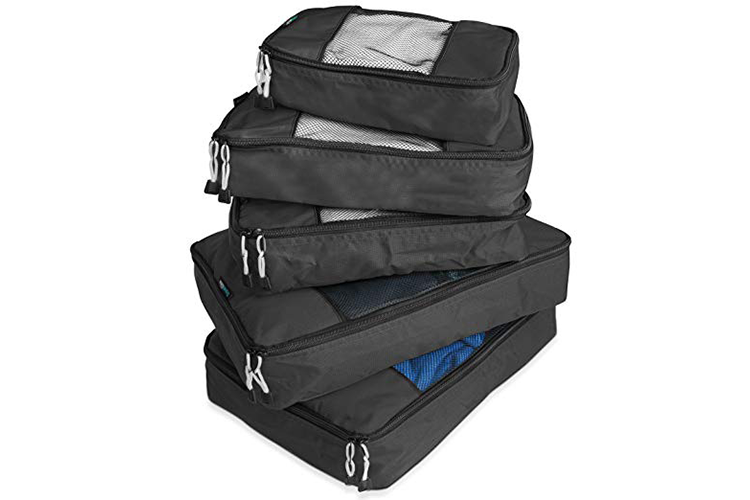 2. Organizational tools are your BFFs
Use items like packing cubes (I own these ones) and compression bags that not only help you stay organized, but also help you maximize every square inch of space and keep all of your belongings compressed.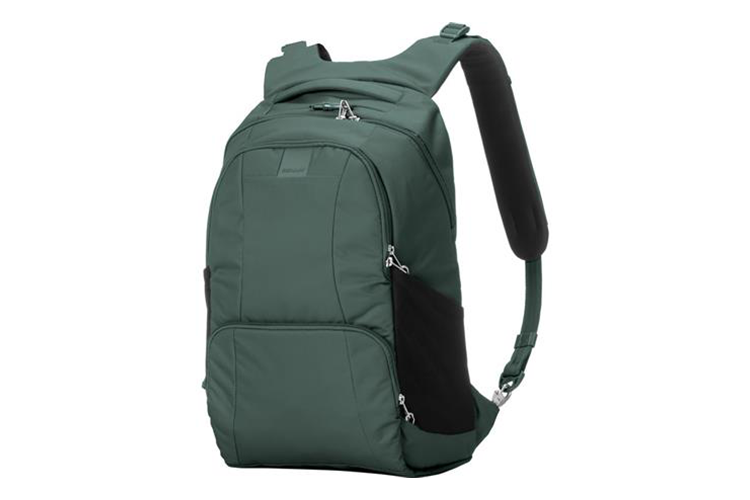 3. Choose your personal item with care
Don't default to your handbag or a flimsy tote. Your personal item is the key to making this carry-on lifestyle work.
You want to opt for something that: 1) can hold a large quantity of items and 2) can bear a large quantity of weight in a non-obvious way.
It's also helpful if the bag can be worn on your back, because it draws less attention from check-in staff and flight attendants.
My go-to travel companion is my PacSafe Metrosafe backpack. It can hold a surprisingly large amount, holds up well over time, and is equipped with a ton of extra security features so that your valuables are as safe as possible.
---
How To Choose & Pack Your Travel Wardrobe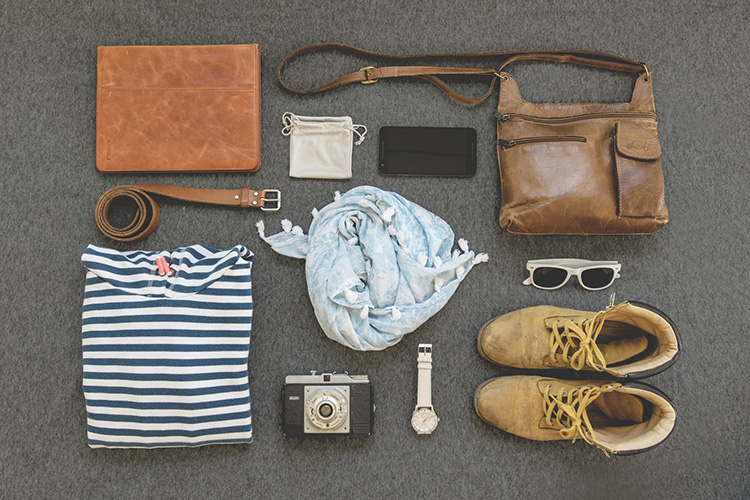 1. Do some research on your destination before deciding what to bring
And no, I don't mean just checking the weather.
Nothing is worse than showing up to a new location excited to hit the streets rocking your carefully curated wardrobe, only to realize that half of the stuff you brought screams, "HEY, LOOK AT ME! I'M A TOURIST!"
Do some investigating into local fashion. Is it a more conservative country? Do people dress to impress or is it okay to be more casual?
You may be thinking, "I'm a queen, I'll wear what I damn want to", and you go girl! Own your power! Buuuut…. things are a little different when you're traveling, especially solo.
First impressions matter, and what you wear plays a big role in that. You don't want to make yourself a target and you also don't want to earn the disrespect of locals whose help you will very likely need at some point.
2. Choose a color scheme that works for you and roll with it
For example, my base color for my wardrobe is black, and the only other colors that I wear are gray, navy, maroon, and olive with the occasional exception for a dress or romper that is a complete outfit on its own.
The trick is to pack clothing that can easily be mixed and matched so that you're maximizing the number of potential outfits you have with you, but limiting the actual number of items.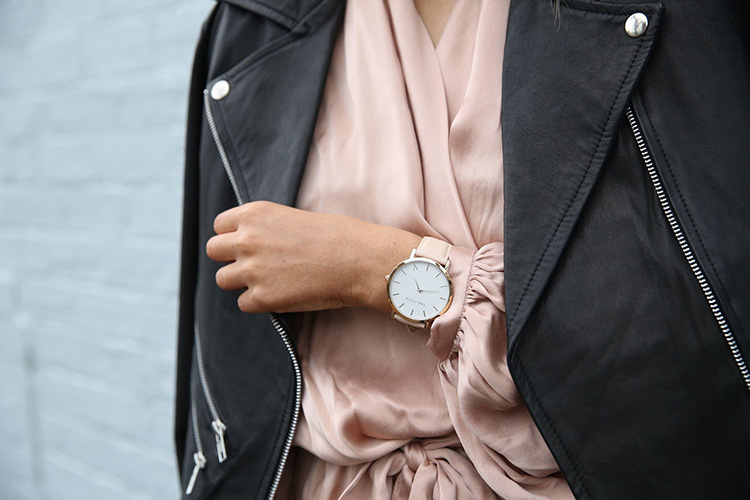 3. Dress in layers
If you'll be traveling in a variety of weather conditions, try to pack items that can be layered rather than clothes that are strictly for warm weather or cold weather.
For example, packing 1 leather jacket or a cardigan that you can wear over all of your tank tops is more space-friendly than packing 5 sweaters in addition to your warmer weather clothes.
Dressing in layers is always a good idea anyway because in most places the availability of AC and central heat means that whatever the weather is outside, it'll probably be the polar opposite inside and you may need to add or subtract a layer.
4. Only bring items that you KNOW you love and have worn many times previously
If you don't wear it at home, you probably won't wear it abroad (a lesson I've learned all too well).
Don't bring anything that you aren't 100% comfortable wearing right now in this moment (i.e. "I'm going to Bali to find myself and become a health goddess, therefore I'm going to bring this bikini that's 2 sizes too small.")
Try on anything you are thinking of bringing beforehand and make sure that it meshes well with the rest of your travel wardrobe.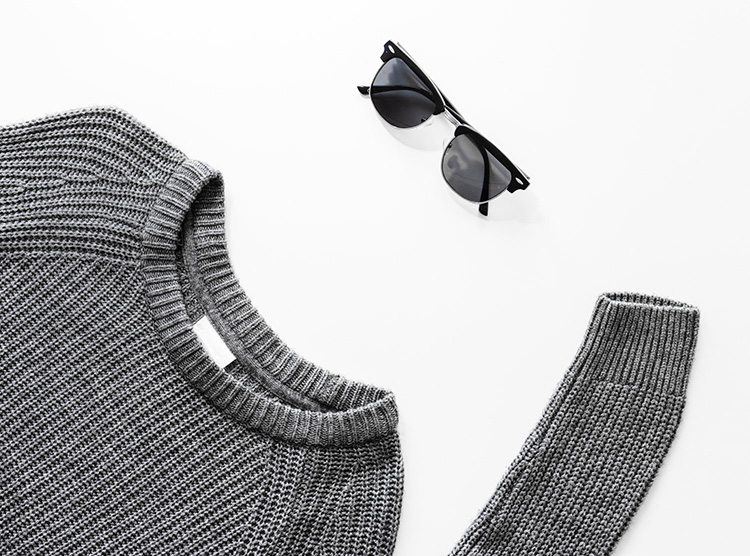 5. Cut what you want to take in half… and then halve it again
I only travel carry-on only and I still have felt like I have too much with me every single time (it's a learning process to get it down to a science).
Pull out everything that you want to pack. Half it. And then half it again. This is a good general rule if you're packing for your first trip or are just a serial overpacker, like I was in a former life.
6. Pack enough clothing for one week
This is a good rule of thumb for knowing how much is "enough". Create a hypothetical week-long "clothing itinerary" for yourself and use that as a base to start determining what to bring with you.
You also may want to plan outfits by context or occasion (i.e. an outfit for outdoor trekking adventures, a temple outfit, a going out outfit, a workout outfit, etc.)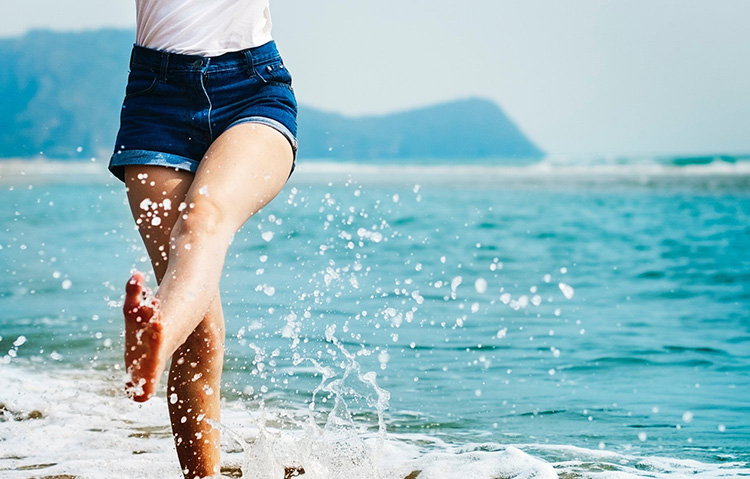 7. Leave the high-maintenance clothes at home
Another lesson I've learned the hard way. There may be clothes that you L-O-V-E at home, but are more of a hassle than they're worth while abroad. For example: anything that requires special washing instructions, beyond tossing it in a laundry bag.
In my case, I quit packing anything white because I've learned that I WILL find a way to stain it, which is all jolly good when I'm at home and have my arsenal of laundry tools, but not so great on the road where supplies (and heck, even washing machines) can be limited.
Before you decide what you want to wear, think about what you want to wash.
8. Use Accessories to add more variety to your look
This is one of my favorite ways to make my limited wardrobe more versatile. Throw a statement necklace or a scarf over a plain tank and BOOM you've got a whole new look. Adding accessories is an easy way to make the same clothes work from the gym to dinner out.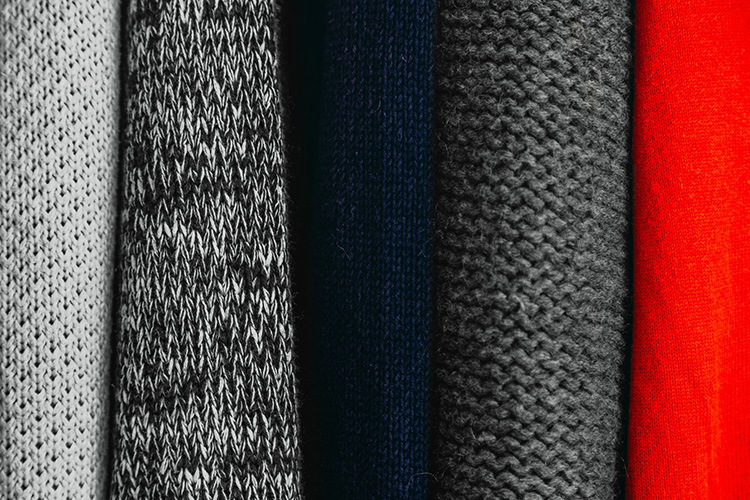 9. Roll Your Clothes
While there's ongoing debate around if rolling clothes actually saves more space than flat-folding, there are a few things that are for certain:
1. It helps you make sure that every inch of available space is maximized.
2. It makes it super easy to find what you're looking for at a glance since items tend to be beside each other rather than at the bottom of a stack.
3. It helps clothes stay wrinkle and crease free.
*One exception is heavier items like sweaters. I find that these are better off flat-folded than rolled.
10. Stuff your shoes and any other open spaces you can find
Get creative and look for any opportunities to stuff smaller items inside of any open space in other larger items in your suitcase – including your shoes!
---
As For All of the Other Stuff…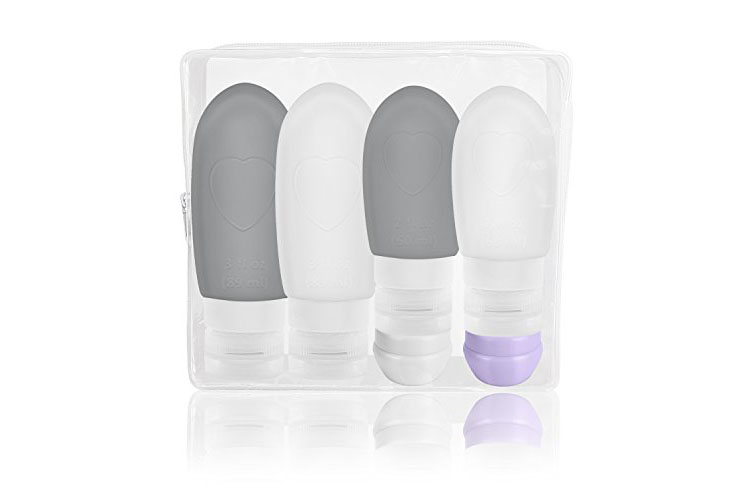 1. Buy toiletries after you arrive
When you travel with only a carry-on bag you're limited to bringing one quart size bag of containers no larger than 3.4oz each.
But in general, there's no need to pack any common toiletries besides those that you'd like to have with you in transit to your destination (i.e. toothpaste, deodorant).
You can always buy things like shampoo, conditioner, and body wash whenever you get where you're going.
2. Transfer your favorite beauty products to smaller containers
That being said we all have our "can't live without" products (helloooo Urban Decay Setting Spray). Transfer these products into smaller, travel-friendly bottles to bring along with you. I save old bottles from products I've used up, but you can also buy them cheaply on Amazon or at most drugstores.
Also be sure to hit up Sephora – they'll give you a free sample of just about anything, so ask for your favorite products the next time you stop in and start building up a collection of travel size cosmetics.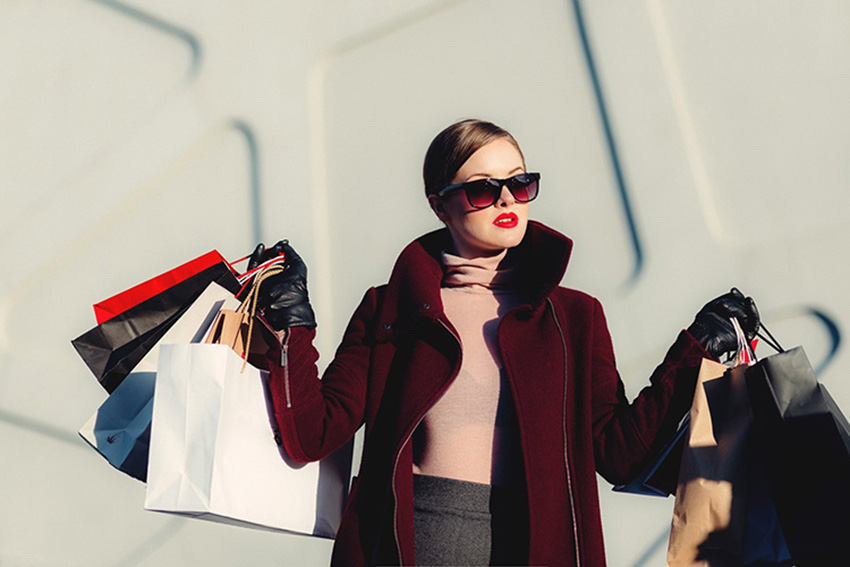 3. Say no to most "just in case" items
When I was setting out on my first trip as a digital nomad I scoured the web and YouTube for every packing list I could get my hands on. I wanted to be totally prepared for anything and everything.
Stupid idea. That rain jacket I bought? Trash. First Aid kit? Trash (although I do recommend keeping a few bandaids on hand!). Sony Action Cam? Sold on ebay.
One exception (for me) is an umbrella. Though I rarely need to use it, I'm always so thankful it exists in those times that I do.
4. Save space to buy clothes on the road
Odds are, when you get wherever you're going, you might want to do some shopping. But, if your bag is packed to the gills before you even get there, you're not going to have the space to add any newfound treasures to your wardrobe.
Clothes abroad (especially in Southeast Asia) can be really cheap and super cute – 3 of my favorite rompers came from a market in Thailand for ~$6 each… not too shabby!
Even if you're traveling somewhere more expensive like western Europe, most countries have an H&M where you can cheaply fill in any gaps in your wardrobe.
Moral of the story: Never worry about packing too little clothing. Instead worry about packing too much.
---
At the Airport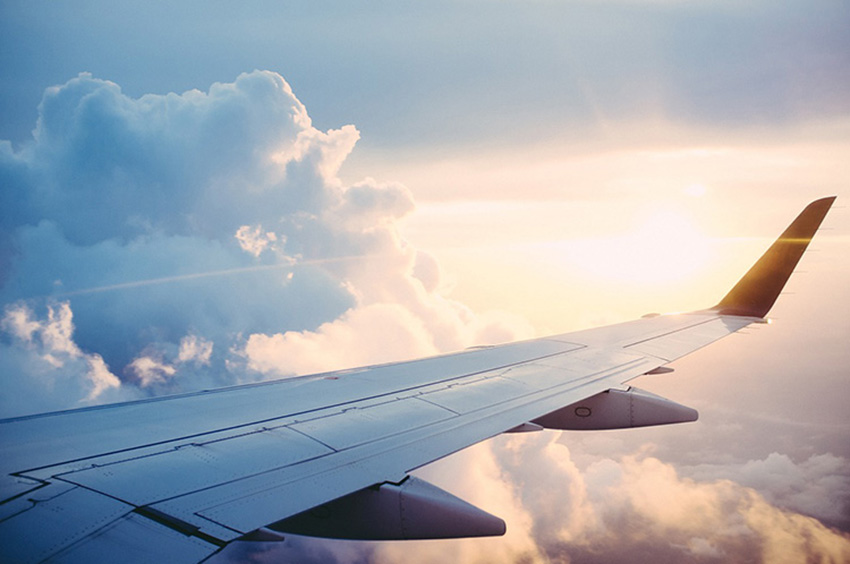 1. Think light thoughts (and don't skip your shoulder presses)
Be sure to double check your airline's carry-on baggage allowance (both size and weight), and once again, it's critical that your bag is within the size limits. You don't want your bag to look even close to being too big.
This allows you to push the always-too-small weight limit.
As long as your bag doesn't look too big, airlines will rarely stop you to actually weigh it.
The key is to make sure you don't look like you're struggling. Even if you're D-Y-I-N-G from lugging your backpack around, try and make it look light as a feather, and MAKE SURE that you have the strength to lift your carry-on bag above your head and into the overhead compartment.
Your back will hate you, but your wallet will love you.
*(unless you do get called out that is, because overweight baggage fees at the gate are no joke. In my experience, taking the chance has always been worth it but push the limits at your own risk! )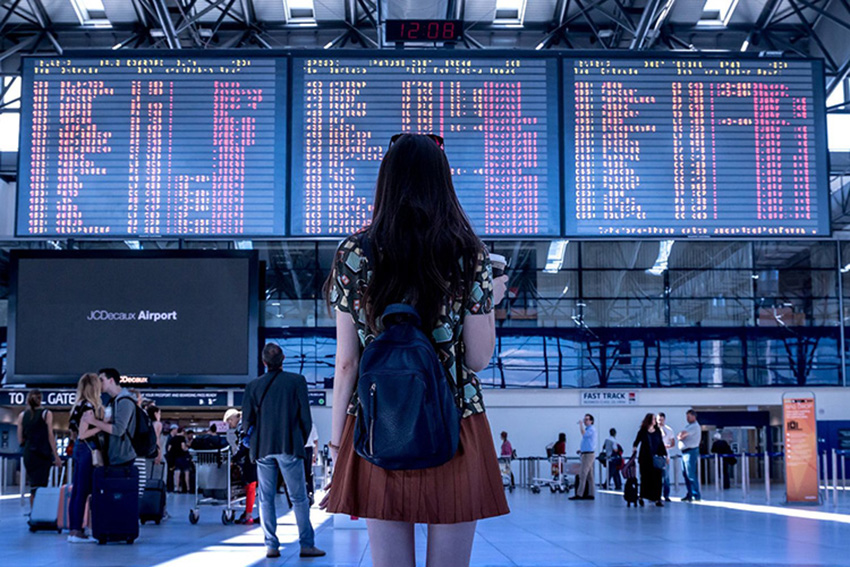 2. Put heavier items in your personal bag instead of your carry on
Because this bag is smaller, it's much less likely that airline workers will think twice about weighing it, and since it goes under your seat on the flight, you don't have to worry about being able to lift it.
3. Wear as much as you can on your body
If you're tight on space, it's always a good idea to wear your biggest, bulkiest, most awkward items until you're checked in and safely cleared to board. For me this usually means my tennis shoes, a scarf, and a jacket.
You can also manage to get more on the plane by wearing a jacket or pants with big pockets or sporting a fanny pack (yes seriously, don't knock it 'til you try it).
Now I Want to Hear From You!
What are your favorite travel hacks for making more fit in less space? I'm always on the lookout for new tricks. Let me know in the comments below!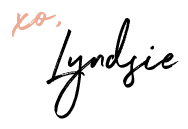 <<< CTA FOR DIGITAL NOMAD STARTER PACK >>>
If you found this post helpful, pin it to come back to later!
***ADD PIN IMAGE***