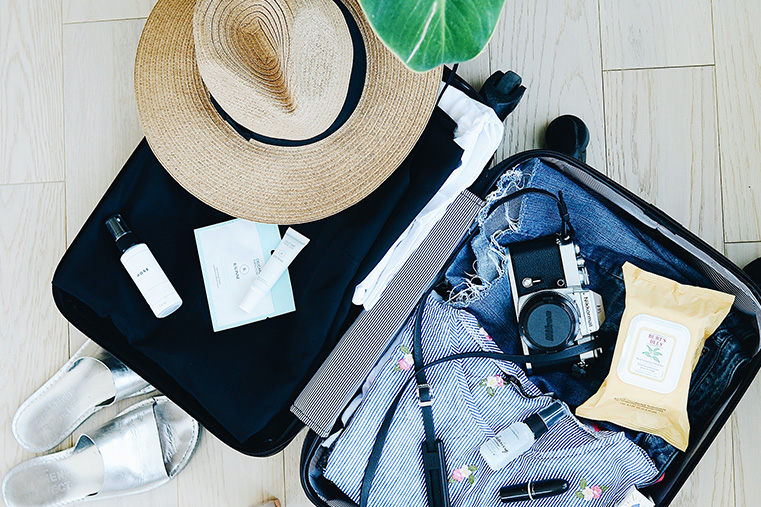 Headed out on your first excursion as a digital nomad and not sure what to pack? I've been there!
Figuring out what to bring with you can be totally overwhelming.
You want to travel light, but you also aren't exactly "vacationing", so you have to make sure that you have everything you need to lead a comfortable and productive life.
To get you started, here's my list of essential items that accompany me regardless of my destination.
I hope it will help you as you prepare to set out on your next big adventure!

---
Packing + Luggage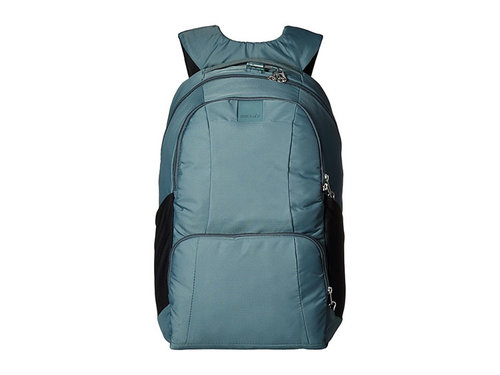 This backpack is the ultimate travel companion! Not only is it super cute, but at 25 liters, it's also the perfect size to use both as a daypack and as your personal item on an airplane.
Beyond aesthetics, what really makes this backpack stand out is the many security features it's equipped with, including:
A hidden exomesh slash guard that is embedded into the fabric, protecting against slash-and-run theft.
A lock about security clip and smart zipper security providing multiple layers of protection and lockdown points for zippers to help prevent pickpockets.
RFID-blocking material built into a pocket in the main compartment which helps protect IDs and credit cards from hacker scanning.
Cute, safe and durable… what more could you want in a backpack?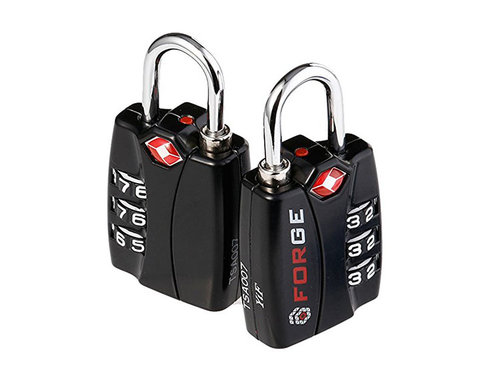 While it's nice to think that nobody would dare raid your personal belongings, it's always better to be safe than sorry!
Plus, if you'll be staying in hostels or going to the gym, these really come in handy. While in Asia, I noticed that several lockers didn't have a gap wide enough to fit a traditional combination lock, but TSA locks were always small enough to get the job done!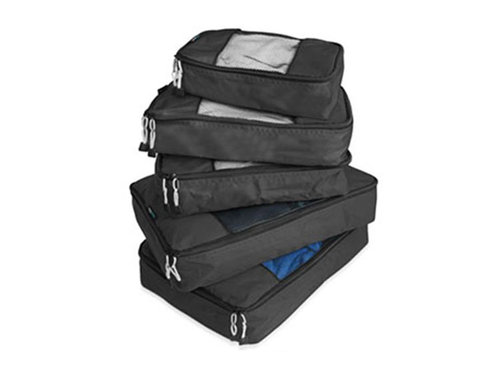 Packing cubes are great for staying organized, especially when you are staying somewhere for a short period of time or when you don't have the space to unpack completely.
I use packing cubes to separate my clothes by category (see my carry-on only packing tips here) so that I can quickly find what I'm looking for without tearing apart my entire suitcase. They're also useful for compressing clothes so that they take up less space.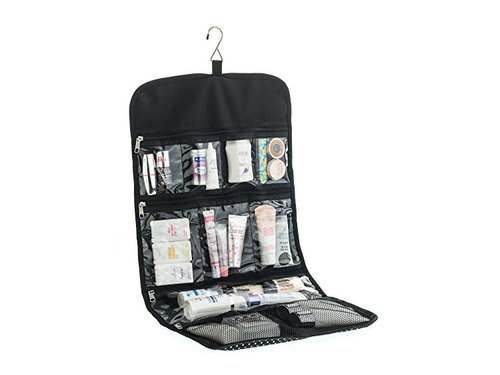 This is a great way to keep your cosmetics and hygiene products organized but compact. I really underestimated how valuable the hook would be, especially when you're staying in hostels or small spaces with limited storage, so that you can hang the bag on a door or towel rack and easily find what you're looking for.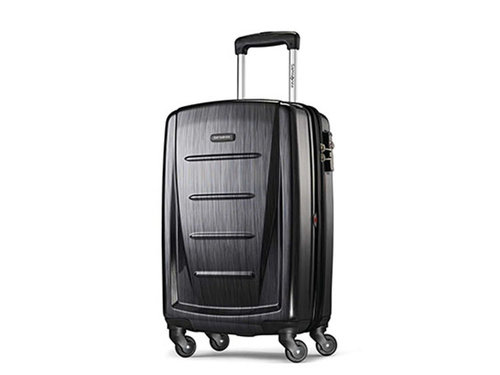 This carry-on is a recent addition to my packing list, but so far I'm loving it!
The suitcase is very light which is important when trying to keep the weight of your bag below airlines' teensy carry-on weight limits.
It's split into two separate sections which is helpful for keeping your bag organized, has a built-in TSA approved lock, and looks pretty dang snazzy if I do say so myself.
---
Office Anywhere
Perhaps THE most essential item for a digital nomad – the very tool that enables you to make money while being location independent – a laptop! I personally favor Macs, but really any laptop will do as long as it suits your business needs.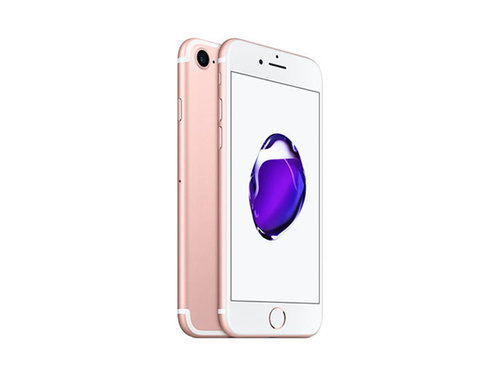 Another essential tool for digital nomads – your map, your translator, your camera, your taxi-hailer – your *drumrolllll pleasssse* smartphone!
Before setting out on your trip you'll want to make sure that your phone is compatible with SIM cards in the country you are traveling to and that it is unlocked (meaning that it can be used with any mobile service provider).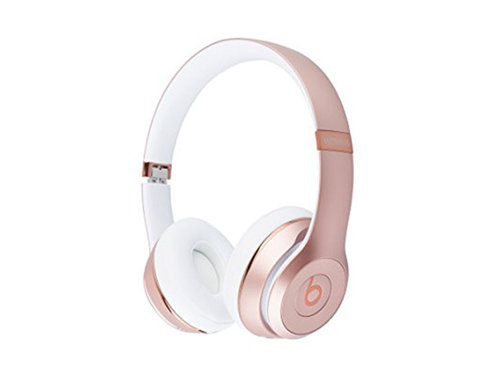 As a digital nomad, you sometimes have to work in spaces that can be loud or chaotic. These headphones really help me get in the zone, tune out the outside world, and stay focused on the work at hand.
The battery life is fantastic, lasting up to 40 hours, with a "fast fuel" feature that gives you 3 hours of playback after only 5 minutes of charging. The fact that they are wireless is SO convenient and the range is pretty impressive.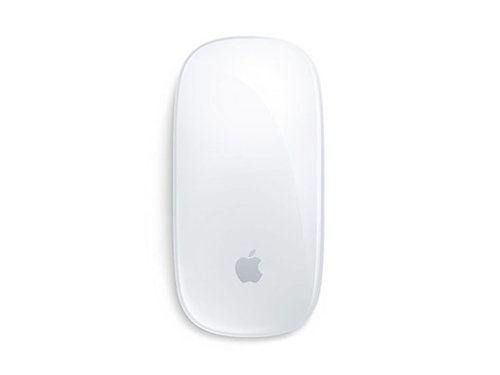 All of these items, used in conjunction, allow you to create more of a traditional work station feel (that's a lot more anatomy-friendly!).
The OG laptop stand that you'll see digital nomads using everywhere is made by Roost and while I haven't used it personally, I've heard great things. I opted for this version made by Nexstand which is less than half the price and works just fine!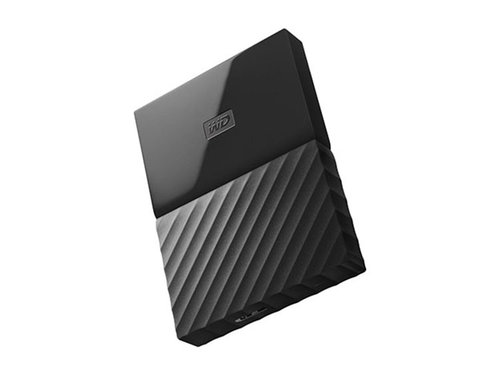 As someone who has suffered WAY too many freak computer accidents, having my files backed up on an external hard drive is critical to my business.
I also recommend backing up all of your files via a cloud-based solution (I use Dropbox Pro).
The external hard drive comes in handy whenever you find yourself without easy access to the interwebs, and it's also nice to know that your files are in your possession if, god forbid, your account were ever to be hacked.
---
Clothing & Accessories
When it comes to what and how much you should pack – a lot of that will be determined on where you're going, when you're going, and what kind of activities you'll be doing.
So instead of telling you the specifics of what to bring, I wrote another post all about how to travel carry-on only which covers my guidelines for packing clothing and beauty products.
In the meantime, here are a few items that I never leave home without: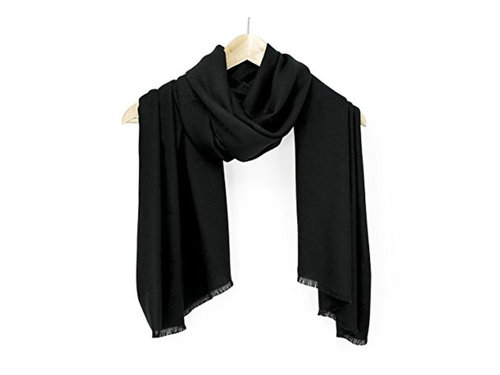 Scarf
A lady traveler's best friend. Why? Because it's not just a scarf… it's your blanket on a cold airplane, your knapsack when you need somewhere to put your wet bikini, a makeshift skirt when you come across an unexpected temple while trekking around in Asia but are scandalously baring your knees.
Seriously. No matter where in the world I'm headed, a scarf is always coming with me.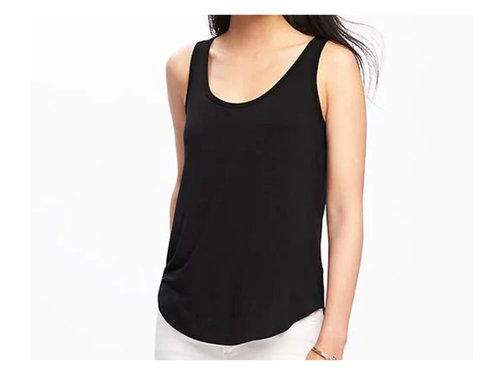 I own this tank top in 4 colors and LOVE it! It's very versatile, making it the perfect addition to a digital nomadess' limited wardrobe. You can pair it with workout tights and wear it to the gym, or add a statement necklace and wear it to a nice dinner out.
After having worn the heck out of them over the past few years, I can attest that they hold up well over time.
And perhaps the best part, they're frequently on sale for under $10. Score!
*Pro tip: These tend to be a little bit looser and longer than I prefer, so I recommend sizing down or else considering getting the "petite" version in your size for a closer and/or more cropped fit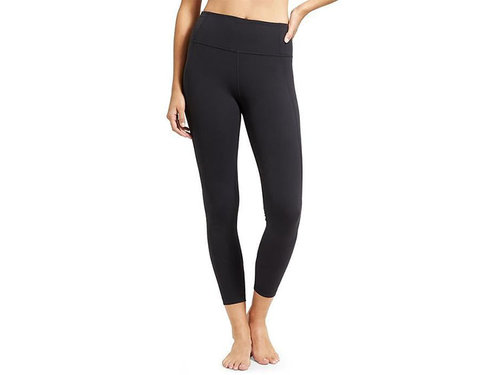 These are, hands down, the COMFIEST leggings by far that I have ever owned. The sweat-wicking fabric has a barely there yet hugged-in feel that is great for workouts (yes, they're squat proof!) or everyday wear in warmer destinations.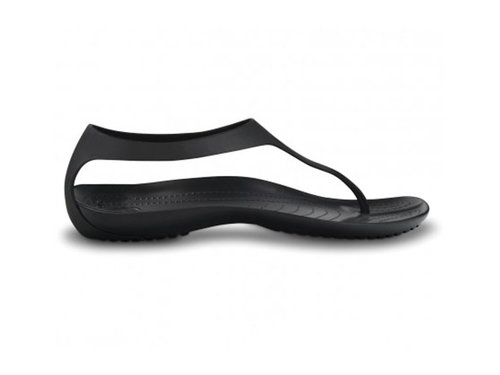 NEVER in my life did I think I'd own a pair of crocs. Also never did I think I'd see the word sexy (or *ahem* "sexi") and crocs used side by side, but alas, life is full of surprises!
I freakin' love these shoes! They manage to look sleek, provide support, and are made out of a durable material that is super easy to clean. Although I lost my first pair in an unfortunate tubing snafu on the Wang river, I'm convinced they are otherwise indestructible!
---
Beauty & Hygiene
For mah ladies! Like clothing, this largely comes down to where you're traveling, what you'll be doing, and personal preferences. HOWEVER, there are a few items that I always make sure to have on hand whenever I take off from the good 'ol US of A.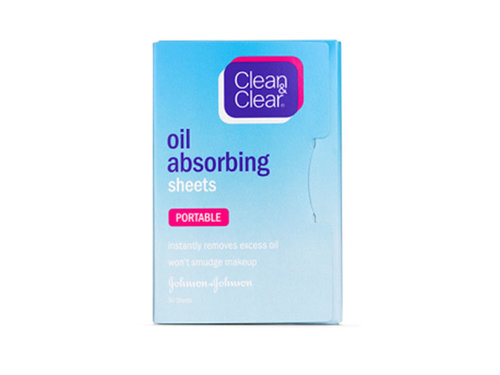 After a long flight or a hot day of exploring, these things are lifesavers! They effectively get rid of shine and oil without smudging makeup or leaving behind any kind of residue. Best of all, they were made to be used on-the-go and will easily fit into a wristlet or handbag.
This is a relatively new addition to my packing list, but so far I'm pretty impressed! This set comes with a mini 3/4″ hair straightener (with a handy, extra long plug-in cord), a mini 1000W hair dryer, a mini 1″ curling iron and a travel bag.
The main selling points for these is that they are dual voltage so they can be used anywhere in the world without a converter, and they are small enough to pack easily.
While I admit that, as a long-haired gal, working with mini-sized tools can be a challenge, the quality and convenience is high enough that I still think this is worth the few extra minutes it takes me to do my hair in the morning.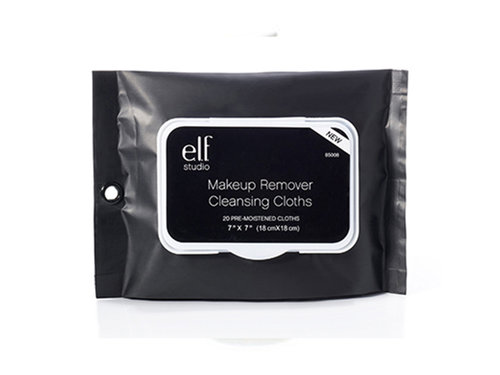 At $3 a pop, these are my go to makeup wipes both when at home and on the road. I've tried several brands – many that are double the price – and these are by far my favorite!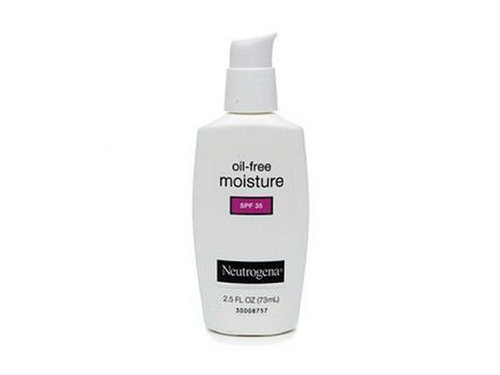 This has been my go-to moisturizer for a while. The full-size bottle is TSA compliant, so you can keep it in your carry-on bag to keep your skin feeling refreshed between destinations. Also, I love that it makes life easy by including SPF.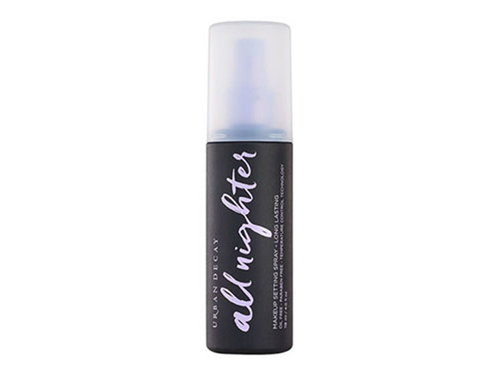 THIS. IS. MAGIC. Ever since I discovered this product a few years ago, I've been obsessed. A few sprays of this and your makeup is bulletproof. Sweat, swimming, humidity – it can handle it all!
While the full-size version is too big to bring in a carry-on bag, they also offer a mini size. I usually just transfer it to my own smaller spray bottles for travel.
---
Adventuring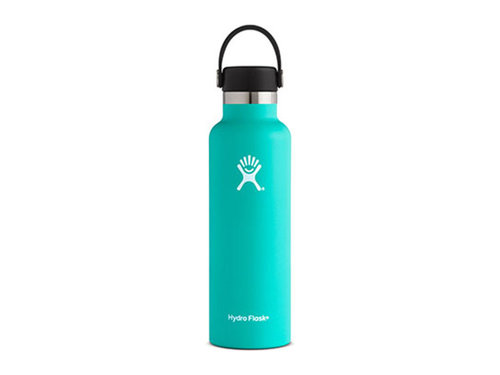 I am in LOVE with my Hydroflask! While more expensive than your average water bottle, these are well worth handing over the extra cash.
Hydro Flasks can keep beverages cold for 24 hours (perfect for a day spent hiking) or hot for 6 hours. They don't sweat so you can easily toss it in your bag without having to worry about it getting your other things wet. They're extremely durable, BPA free, AND they come with a lifetime warranty.
From the office, to the gym, to treks through the woods, I've been lugging mine everywhere for the past few years and it hasn't disappointed me yet!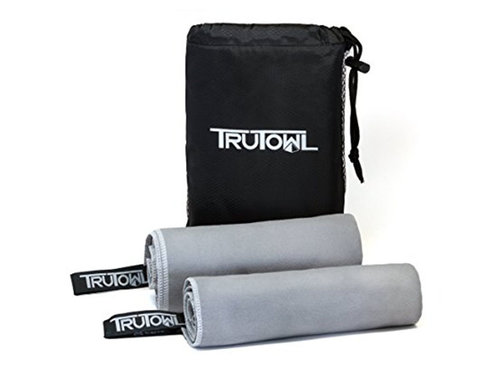 Towels are one of those things that are essential but most take up WAY too much precious space in your carry-on. Microfiber towels are awesome because they are super compact and quick-drying! These are perfect for throwing in your bag when you head to the beach or if you find yourself staying at an airbnb only to discover the host doesn't provide towels.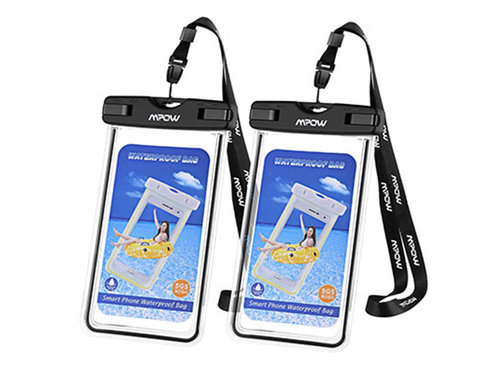 I bought a set of two of these before taking off for Thailand and they came in handy even more than I expected! From white water rafting, to snorkeling, to more casual shots on the beach, having one of these is great for when you want to capture snapshots of your epic water adventures without destroying your phone in the process.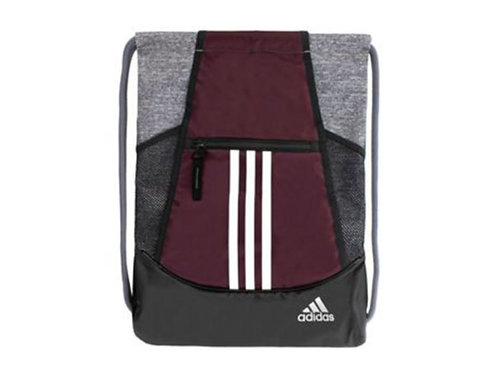 This bag is perfect for those times when a regular backpack or handbag is too much or simply doesn't suit the occasion (sand in my purse? No thank you!). It folds down nicely when not in use, so it's easy to tuck away in your carry-on bag until you need it.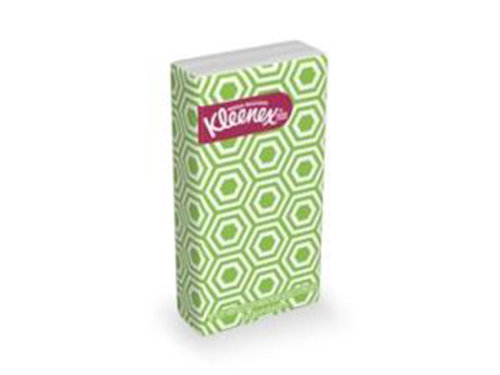 Because you never know when you're going to find yourself trapped in a public bathroom with no toilet paper (Hint: Pretty much EVERYWHERE in Asia).
---
MISCELLANEOUS GEAR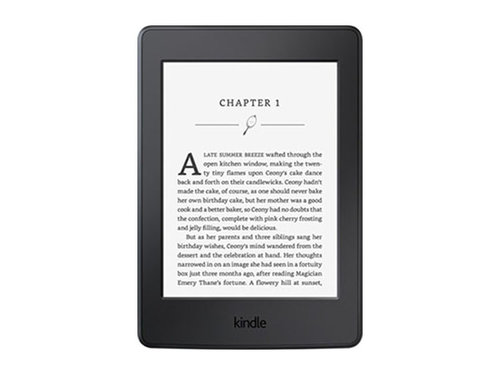 The magic lies in its simplicity. A single battery charge lasts for weeks, there's no screen glare so you can easily take it to the beach or the park without any issues, and it has a built-in adjustable light, so that if you want to read while on an overnight flight or bus ride, you can do so without disturbing your neighbor. I still prefer good old-fashioned books, but when on the road, this is the perfect compromise!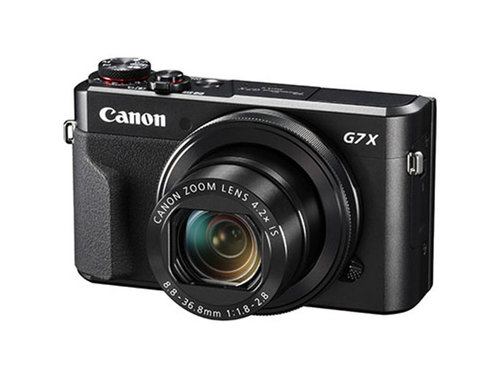 Honestly, these days a smartphone is enough for most people to capture photos and videos of their travels. However, if you need high quality footage for your business or hobbies, I recommend the Cannon Powershot G7 X Mark II.
It produces really high quality photos and videos while being travel-friendly. It's about as good as it gets before upgrading to a DSLR camera which takes up significantly more space and requires a lot of extra gear (i.e. lenses).
At this point, I tend to leave my bigger camera (a Canon EOS Rebel T6i) at home and just bring this one!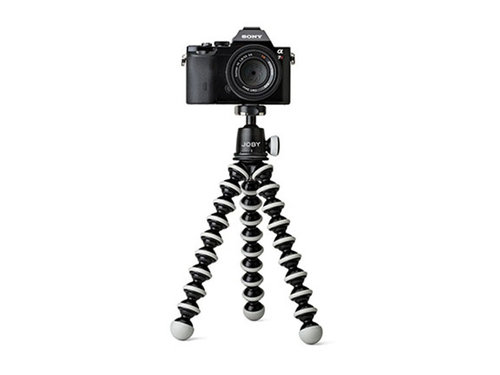 The JOBY GorillaPod is easier to pack than a traditional tripod and, with it's flexible legs, adaptable to many different situations and environments so that you can set up the perfect shot without having to rely on the skills of random tourists.
These are essential as many of the locations you visit will likely have different power outlets than your home country. I recommend getting both a smaller adapter for use out and about in places where there are limited available outlets, and another one that is a little more robust for charging all of your devices at home.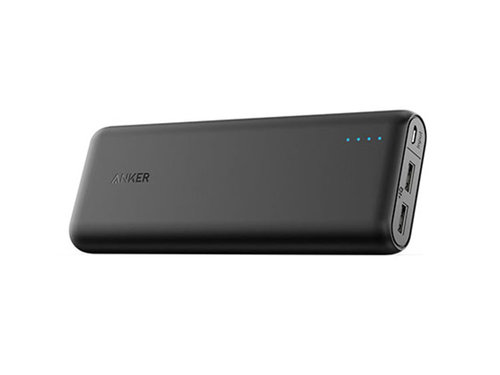 A travel must-have! Nothing is more anxiety-inducing than being in transit to a new country where you don't speak the language with a phone on 5% battery and no power outlets in sight.
This is where having an external battery on hand saves the day!
I like to carry two sizes, one that is larger and can handle multiple full charges (like the one pictured above) and another smaller one that can easily fit into a wristlet.
---
In My Wallet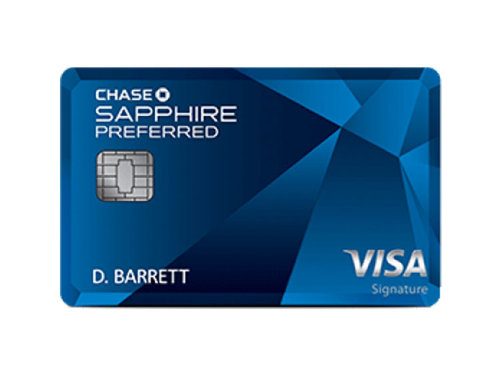 This thing comes with some major travel perks, including:
No foreign transaction fees
An awesome sign up bonus that can earn you over $600 in free travel.
Trip cancellation and baggage delay insurance.
You can view the full list of benefits here.
Bottom line: If you're looking for a good starter credit card to use on your journey, this is it!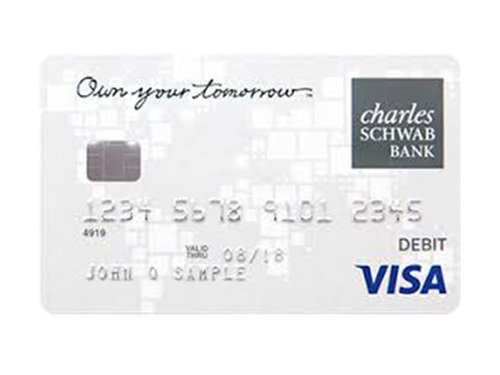 This debit card is amazing because it allows you to use nearly any ATM in the world with zero ATM fees (You may see an additional charge on your account at first, but Charles Schwab reimburses any incurred fees at the end of the month).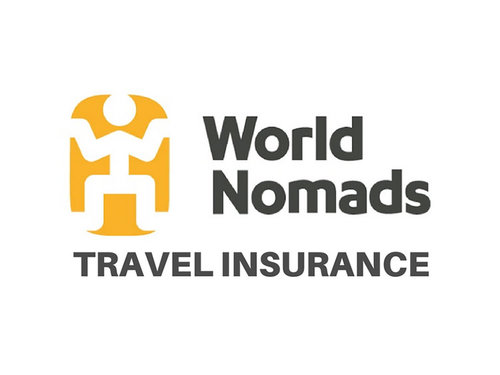 If you're traveling out of the country, nothing brings greater peace of mind than travel insurance. I like World Nomads because they cover a wide range of emergencies including trip delays, health issues, and stolen items
So there you have it, folks!
My list of must-have items no matter where I'm at in this lovely world of ours.
While the thought of fitting everything you need to live for months at a time in nothing more than a backpack and carry-on may still seem daunting – never fear!
The more you travel, the more you will be able to hone in on what items bring you the most value and perfect the art of living life on the road.
Now I Want To Hear From You…
What's on your list of must-have items? Have any recommendations for worthy additions to my list? Let me know in the comments below!

If you found this post helpful or know someone who needs to read this, save it on Pinterest to come back to later!